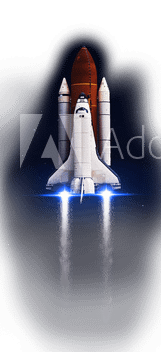 Our mission is to help you discover your strengths, skills, and passions to set you on course to a rewarding career. Our goal is to help get you on track as quickly and affordably as possible. There is no time to delay when you are launching your career!
Have you submitted hundreds of applications and resumes without a single call for an interview? We know how frustrating this can be, especially when you're unemployed or stuck in a job you don't enjoy. If you are ready to feel hopeful about your future, RockIt Career Consultation Services will help you land the job meant for you and give you the career boost you need!
As former recruiters, with over 30 years of experience, we have seen many good candidates get passed over due to the same preventable mistakes. Our expertise can stop you from making these mistakes, discover the job that best fits your personality and goals, and prime you to be the candidate everyone wants to hire. And the best part: we are extremely affordable. Truly! Our entire coaching program costs less than most people earn in a week.
Sure, all career coaches say they can do great things for your career, but RockIt Career Consultation Services actually backs up our claims with a few simple guarantees.
Award-Winning Service at an Affordable Budget
RockIt Career Consultation Services won the 2018 Small Business of the Year Award with the Northwest Chamber of Commerce.
While our services are valuable, we want to help as many job seekers as possible by keeping our fees manageable and streamlining the process for faster results. We know how expensive  the typical career coach can be. When you're between jobs, every dollar counts. For this reason, we've made our services affordable to just about any budget. We're so reasonable, you'll lose more money being unemployed for a week, than if you get on track with RCCS right away.
Free Initial Consultation
In this initial individual career consultation, we'll get to know you, go over your resume, learn about your goals, and give you hope! Say goodbye pitiful me and say hello rock star!
We're so sure you'll love how we can ignite your career, you'll come back to learn how to effectively market yourself and be on your way to launching your career and living your dreams in no time! What are you waiting for? Sign up today!